WORKSHOPS, SERIES CLASSES AND EVENTS
August
Kirtan Path
Saturday, August 17th from 7:30pm-9pm
All are welcome. By donation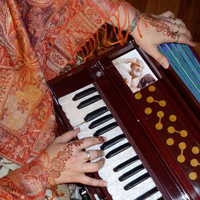 September
Free Intro to Yoga Therapy
Sunday, Sept. 8th from 2:30p-4:00p
Unlock your innate healing potential through Yoga Therapy. This free intro shows you what private sessions can do for you. Bring your aches and pains with you. We will begin with an explanation of how Yoga Therapy approaches your needs, then you'll observe a short demonstration of a real yoga therapy session, with a volunteer from those in attendance. See what happens--both what is happening as well as the profound changes the client enjoys. You can tell if this will help you and you will know how to follow up for yourself.
Led by Svaroopa® Vidya Faculty Member Bhatka Johnson. Bhakta is an advanced Yoga Teacher and Yoga Therapist; she serves as a Foundations Teacher Trainer and mentor to yoga teachers in training. She offers yoga classes, meditation, yoga therapy and workshops in the Svaroopa® Yoga tradition at her studio Yoga at the Well.
To sign up for this free course offering, email Solveig at info@nokomisyoga.com
This course will be held at Nokomis Yoga.
Kirtan with Love, Light and Harmony
Sunday, September 8th from 7pm-8:30pm
Kirtan is call and response chant that helps bring you to a joyful, meditative state. It is our vision that Kirtan with Love, Light and Harmony fosters Universal Community, opening a space to recognize and remember that we are all connected on a vibrational level.
$10 donation for tea and Kirtan requested (No one is turned away if unable to pay. Come chant with us!
For more information, Contact Penny HERE or visit the website: http://www.lovelightandharmony or Love light and Harmony on Facebook