WORKSHOPS, SERIES CLASSES AND EVENTS
JULY
Tween Yoga Summer Series for
10-14 Year Olds
Tuesdays from 5pm-6pm
Class Dates: July 11, 18, 25 and Aug. 1
Cost: $15 drop-in rate.
Are you a kid between the ages of 10-14 who might be interested in chilling out at the end of a summer day with some relaxing yoga? Come to Nokomis Yoga and learn how great it can be to incorporate yoga and mindfulness into your life. There are so many awesome benefits that you can gain, like increased focus, awareness, and flexibility, and decreased stress.
Class will be taught by South Minneapolis resident, Sarah Dutton, Certified yoga Calm Youth Instructor. No need to sign up. Just come!
For more information about this Tween Yoga class call: 612-770-2467 or email: info@nokomisyoga.com
JULY
Kirtan with Kirtan Path
Saturday, July 8th from 7:30pm-9pm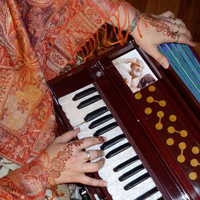 Come and chant with Pascale and Co. Bhakti Yoga is a very deep and beautiful yoga practice that anyone can do. Come immerse yourself in the chants and open up to a new experience of yourself.
As we move into summer, what better than to join in community to sing some kirtan! And if you know someone who might enjoy coming to these events, please invite them. As always, a love donation is appreciated. All are welcome.
Yoga Bonding Workshop Class for Mom, Dad and/or Caregivers & Baby
Saturday, July 8th from 12:00 noon to 1:30pm
This special weekend workshop is a baby integrated postnatal yoga practice designed for babies (from 6 weeks to crawling), along with their mom, dad and/or caregivers. The class begins with guided infant massage, designed to meet the developmental needs of babies nurturing and fostering rhythms for sleep, digestion, and more. We follow with a yoga practice suited for postnatal moms but appropriate for all. Come, enjoy this special time with your baby. Learn new ways to bond, enhance your connection, and find community. Cost: $15 for one adult, $25 for two adults attending with baby. For more info, email Sarah
Summer SomaYoga Series with Holly LaBerge, CYT500
Tuesdays from 9am-10:00am and 10:15am-11:15am July 11th - August 15th
Choose the time that works for you, early or a bit later in the morning.

Start your morning with a 60-minute therapeutic Soma Yoga class. Receive the physical, mental and emotional benefits of an awareness-based yoga practice. This 6-week series blends somatic movement & inquiry, classic yoga postures, meditation and relaxation.
email: seasonschangeyoga@gmail.com or call Holly at 612-387-2522.
Six weeks/$75 or $20 Drop-in
AUGUST
Thunderhawk Kirtan
Saturday, August 5th from 7:30-9pm.
Dennis Hawk with Victoria Fuller and Madhil Bhave. More information coming soon!