WORKSHOPS, SERIES CLASSES AND EVENTS
MAY
Kirtan with Kirtan Path
Saturday, May 19th from 7:30pm-9pm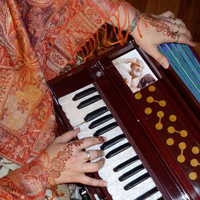 Come and chant with Pascale and Co. Bhakti Yoga is a very deep and beautiful yoga practice that anyone can do. Come immerse yourself in the chants and open up to a new experience of yourself.
As we move into spring, what better than to join in community to sing some kirtan! And if you know someone who might enjoy coming to these events, please invite them. As always, a love donation is appreciated. All are welcome.
-----------------------------
Meditation and Hatha Yoga Workshop
Sunday, May 20th from 1pm-2:15pm
Nourish your mind, body and spirit with this combination meditation and hatha yoga workshop. We will begin with a chakra opening meditation followed by a combinatin of active and restorative yoga poses that will leave you feeling nurtured, energized and rejuvenated. This class is open to all levels. Beginners are welcome.
A suggested donation of $15-$20 goes directly to the Jeremiah Program, a nonprofit supporting single mothers and families.
Class is taught by Rachel Guvenc. Rachel has practiced yoga for twenty years. She completed yoga training with Yoga Center of Minneapolis and currently teaches at Nokomis Yoga. Email rachelguvenc@gmail.com to reserve your spot.