WORKSHOPS, SERIES CLASSES AND EVENTS
DeCEMBER
Kirtan with Temple of Light
Saturday, Dec. 9th from 7:30pm-9pm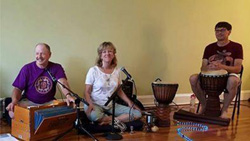 Join Kim and Roger Klisch and Dave Urban for a blissful evening of chanting. Experience the ancient and powerful Indian practice of repeating sacred names and Sanskrit phrases in community. We play guitar, harmonium, djembe, and percussion and lead call and response chants to help the heart open, mind relax and spiritual awareness to arise. Cost: Suggested Donation: $15-$20. All are welcome!
Kirtan with Kirtan Path
Saturday, January 19th from 7:30pm-9pm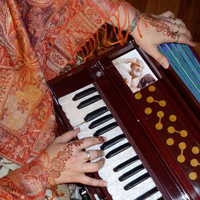 Come and chant with Pascale and Co. Bhakti Yoga is a very deep and beautiful yoga practice that anyone can do. Come immerse yourself in the chants and open up to a new experience of yourself.
As we move into winter, what better than to join in community to sing some kirtan! And if you know someone who might enjoy coming to these events, please invite them. As always, a love donation is appreciated. All are welcome.