WORKSHOPS, SERIES CLASSES AND EVENTS
NOVEMBER
Yoga Nidra with Krista Boos
Saturday, November 11th from 3pm-4pm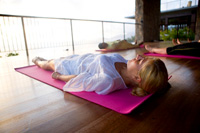 Stress. It's more than just a buzz word that we hear and use nearly every day. It contributes to every illness that is present in modern life. It effects our well being, our mental and emotional life, and even makes it so you don't get deeply restful sleep, and can't release that tension that seems to live in your neck, shoulders and other places in your body.
In our fast-paced lives, it's impossible to remove all stress but there are things we can do to help your body balance itself out so you can manage the stress more effectively. Yoga Nidra (translated as Yogic Sleep) is a deeply nourishing practice that encourages your body and mind to release stress and tension allowing you to rest peacefully, think clearly, and repattern pathways in your body and brain to work more efficiently to support you in all you do. This practice is recommended for and accessible to students of all levels and abilities. It will leave you feeling refreshed, renewed and deeply nourished.
$25 per person. Preregistration recommended; payment requested to guarantee your spot. Paypal to: nourishedlifeyoga@outlook.com or email to get address to send payment to: nourishedlifeyoga@outlook.com Drop ins welcome.
Kirtan with Kirtan Path
Saturday, November 18th from 7:30pm-9pm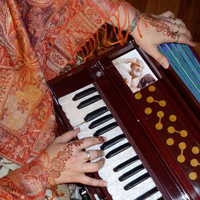 Come and chant with Pascale and Co. Bhakti Yoga is a very deep and beautiful yoga practice that anyone can do. Come immerse yourself in the chants and open up to a new experience of yourself.
As we move into winter, what better than to join in community to sing some kirtan! And if you know someone who might enjoy coming to these events, please invite them. As always, a love donation is appreciated. All are welcome.