WORKSHOPS, SERIES CLASSES AND EVENTS
AUGUST
Unlock Your Potential
Saturday, August 4th from 1pm-4pm
As we age we tend to become more hunched over. We hunch over our comuputers, the steering wheel and gradually we may find ourselves in a hunched over state and/or wondering why our lower back is giving out.
Experience backbending poses for your tight spots, to unlock your potential. Release key areas of your spine in this brand new Svaroopa Yoga Workshop, and experience what an open and spacious spine feels like. You can reverse the clock!
This class is great for people who have some yoga experience. Sorry, it is not a great class to start with if you are currently experiencing pain in your back. Everyone is welcome, even if you have never tried Svaroopa Yoga before. Solveig Corbin, CSYT leads this 3 hour-long Svaroopa Yoga workshop.
Cost: $55.00 (Cash, check or charge.) You can sign up and pay via Paypal here.
For more info or to sign up, call Solveig: 612-770-2467 or email: cstcorbin@yahoo.com
Kirtan with Kirtan Path
Saturday, August 18th from 7:30pm-9pm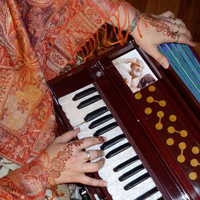 Come and chant with Pascale and Co. Bhakti Yoga is a very deep and beautiful yoga practice that anyone can do. Come immerse yourself in the chants and open up to a new experience of yourself.
As we move into summer, what better than to join in community to sing some kirtan! And if you know someone who might enjoy coming to these events, please invite them. As always, a love donation is appreciated. All are welcome.